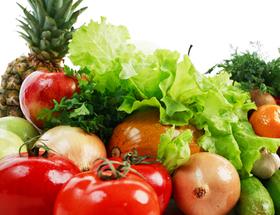 Why Health Matters to Your Wealth
Chronic Disease:  The Problem
Nearly 60% of adult Americans have at least one chronic disease. Chronic conditions like diabetes, cancer, and cardiovascular disease are the leading causes of death in the United States. More than two-thirds of all deaths are caused by one or more of five chronic diseases: heart disease, cancer, stroke, chronic obstructive pulmonary disease, and diabetes. 
Even more alarming, more than 40% of school-aged children and adolescents in the United States have at least one chronic illness, which is defined as conditions that last 1 year or more and require ongoing medical attention or limit activities of daily living or both.
According to the CDC, 90% of the nation's $3.8 trillion per year healthcare costs can be attributed to treatment of  chronic diseases and mental health conditions.  A recent Partnership to Fight Chronic Disease publication determined that treatment of the seven most common chronic diseases, coupled with productivity losses, will cost the U.S. economy $2 trillion dollars annually - $8,600 per person - by 2030.  The same analysis estimates that reductions in unhealthy behaviors could save 1,100,000 lives per year. 
In terms of public insurance, treatment of chronic disease constitutes a significant proportion of spending and improving prevention would result in significant cost savings.
Root Causes of this Unhealthy Trend
There are many root causes for the alarming increase in the percentage of our population facing the additional burdens, and costs, of chronic illnesses. 
Bad habits, lack of physical activity,  stress of our modern life,  lack of health education,  structure of primary health care, toxins in our foods and water, highly processed foods,  addiction to sugar,  toxins in the environment,  the list is long.
Focusing on areas that optimize the function of our unique immune and endocrine systems,  is one area that can give all of us the best chance of not having to bare the burden of  a chronic illness,  in both young,  and old.  
Sustainable Organic Agriculture : High Quality, Nutricious, Produce Production that is Scalable
Soil that is healthy,  toxin free,  increases microbial diversity.  Healthy soil is a living soil, and in turn, produces a more nutrient dense food crop. 
Soil health has been declining in the U.S.,  and throughout the world,  with industrial based agriculture practices.  The nutrient levels in our produce have been steadily declining over time.   One example,  an orange grown in the US in 1920,  has 8x less nutrients, compared to the average orange grown today.  In other words,  you would have to eat 8 oranges today, to get the same level of nutrients as the orange grown in 1920.    
In addition,  industrial agriculture uses many highly toxic chemicals,  that have shown,  through long term exposure,  to produce long term inflamatory response,  that can be a root cause chronic illness.  
Organic sustainable agriculture is one solution,  to increase the supply of high quality, nutricious, delicious, and affordable food.  
Only 1% of the farmland in the United States is considered certified organic.   Compared to Italy at 16%,  Germany 10%,  Australia 10%,  and Spain at 10%, and many other countries,  the U.S. has a ways to go.
One of the big problems with converting land to grow certified organic produce is that it takes 3 long years,  as one of the check boxes to obtain organic certification.  
Companies that Focus on the Problem
Iroquois Valley Farmland REIT
In 2007, two former college roommates from Loyola University Chicago reunited to offer a solution to conventional agriculture's ecological and economic degradation and its impacts on public health.  Looking for a more sustainable answer to a broken food system and extractive economic policies, a doctor and an investment banker formed Iroquois Valley to begin the healing process for the next generation of farmers and responsible investors. Combining respective careers in real estate finance/banking and medicine, Mr. Miller and Dr. Rivard are proving that growing healthy food is good business.
https://iroquoisvalley.com/about/vision/
Another individual,  who is a big believer in the healing power through food,  is Dr. Weil.  
Andrew Weil, M.D., is a world-renowned leader and pioneer in the field of integrative medicine, a healing-oriented approach to health care which encompasses body, mind, and spirit.
He is an internationally recognized expert for his views on leading a healthy lifestyle, his philosophy of healthy aging, and his critique of the future of medicine and health care.
This link offers a list of 12 foods that should be purchased organic, due to the high concentration of pesticides, and herbicides, used to grow conventionally.  
https://www.drweil.com/videos-features/photo-galleries/the-dirty-dozen-plus/
Any questions?   
Please reach out to us anytime. Leave a message and tell us what's on your mind.  We'll get back to you promptly.    https://www.stantongwp.com/contact
Coffee and a Introduction
Schedule an appointment with our Founder, to find out more how The Stanton Group can serve your needs. 
https://calendly.com/jstanton-1/stanton-group-introduction-with-john-stanton
Something Pressing that Needs a Discussion?
Schedule a 15 Minute Strategy Call with Our Founder
https://calendly.com/jstanton-1/strategy-call
John Stanton is the founder of The Stanton Group WP.   With more than three decades of experience in the financial services industry, he serves as an advisor for clients, focusing on financial planning and the investment strategies to support their financial plan. Based in Naperville, Illinois, John serves clients in Naperville, Plainfield, Darien,  Aurora, Geneva, St Charles, and throughout the United States.  Learn more about John's services by visiting  https://www.stantongwp.com/team-member-01  or connecting with him on LinkedIn  https://www.linkedin.com/in/john-stanton/ . 
The Stanton Group WP provides investment advisory services through SeaCrest Wealth Management LLC, (the "Advisor") a Registered Investment Advisor. Information in this message is for the intended recipient[s] only. Please visit our https://www.stantongwp.com/disclosures for important disclosures.
SeaCrest Wealth Management, LLC (CRD 147092) is a Registered Investment Advisor with the U.S. Securities and Exchange Commission, headquartered at 3010 Westchester Avenue Purchase, NY 10577.
No representation is made as to the accuracy or completeness of the information contained in this article  Certain assumptions may have been made in the preparation of this material as at this date, and are subject to change without notice. This is not an investment recommendation or a solicitation to become an investor in a pooled fund and/or a separate account managed by the Firm. Unless indicated, these views are the author's and may differ from those of the firm or others in the firm. We do not represent this is accurate or complete and we may not update this. Past performance is not indicative of future returns. You should not use e-mail to request or authorize the investment in any security or instrument, or to effect any other transactions. We cannot guarantee that any such requests received via e-mail will be processed in a timely manner. 
Securities involve risk, and investment may result in a partial or total loss.