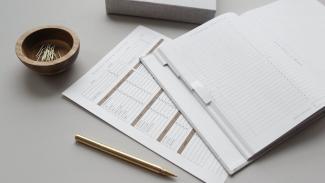 Financial Planning Basics: Creating and Maintaining a Lifestyle Spending Budget
By John Stanton 
When I was doing our monthly bills last month, I opened one, and was shocked.  My electric bill, at $225.00 for the month, was more than double what I was used to paying! 
After a little digging, I discovered the price of the supply of electricity, had gone up more than 4x, ie 400%,  compared to the same time last year.   I called the electric company, thinking this was an error, but, the representative confirmed, that the supplier of my electricity charged 28.5 cents per kwh, compared to 8.59 cents per kwh in Jan of 2022.  
With the prices of many essential goods, such as food, energy (Electricity, Natural Gas, Gasoline), and medical, all up substantially over the past 2 years, it's more important than ever to review your personal Lifestyle Living Expenses. 
Especially with the current economic climate, having a budget that you stick to will help keep spending under control, improve your savings, help you plan for retirement or other future goals, and keep debt manageable.
So how do you create a functioning budget you can use for the coming months and years? 
How We View Budget Planning:  Its all about Lifestyle!
Our planning process focuses on your lifestyle goals – what it costs currently to fund your current lifestyle.
To simplify, no need to be exact, just develop an estimate of the larger expenses to start.
Start with the Essentials
Needs are not discretionary and include shelter, food, utilities, and insurance, to name a few.
Review your checking account, or credit card statements,  and average what your costs have been over the past 2 months for food, insurance, shelter.  Those costs probably will be pretty consistent over the next 12 months.  For utilities, do the same, but also review your per unit cost of supply.  There may be an opportunity to shop the sources of supply, a task I am at the moment doing.
Also for families with children,  the kids expense line item is a big one.  Includes education,  activities,  clothes,  etc. 
Wants, Part of Living the Way You Want
Wants are negotiable and involve dining out, travel, hobbies, or club memberships.
Review what your costs are for these currently.  Many have also gone up considerably. Restaurants and eating out stand out.
Consider Large One-Off  and Annual Expenses
Family vacations,  unforeseen emergency medical out of pocket expenses, and other unexpected expenses can potentially derail your budge if not accounted for.
Review what you spent in these areas over the past year,  what your plans are for the coming year,  ie the annual family vacation, additional travel,  replace vehicle, etc. 
Total up the costs, and divide by 12.  We suggest putting this amount away monthly, in a savings account, so the funds are there when they are needed.
Review and Revise
Like everything in life, things change from year to year, sometimes day to day. Regularly review your spending,  ideally monthly,  at least every other month.  Be open to making changes, adding or removing categories, or even adjusting budgeted amounts, based on the actual expenses occurring.
Lifestyle Living Expense Worksheet
Use our contact form to request our Lifestyle Living Expense Worksheet. 
Or, reach out to us anytime. Leave a message and tell us what's on your mind.  We'll get back to you promptly.    https://www.stantongwp.com/contact
About John
John is the founder of The Stanton Group WP. With more than three decades of experience in the financial services industry, he serves as an advisor for clients, focusing on financial planning and the investment strategies to support their financial plan. Based in Naperville, Illinois, John serves clients in Naperville, Plainfield, Darien, Aurora, Geneva, St Charles, and throughout the Chicagoland area.
Learn more about John's services by visiting www.stantongwp.com
John can be reached at l 630-445-2380 or email JStanton@seacrestwm.com.
The Stanton Group WP provides investment advisory services through SeaCrest Wealth Management LLC, (the "SWM") a registered investment advisor. SWM is a registered investment advisor ("RIA"), with the U.S. Securities and Exchange Commission located in the State of New York. SeaCrest Wealth Management, LLC can be reached at (914) 502-1900.